Bespoke software development and custom solutions – flexible, scalable and tailored to your exact business needs.
Custom software solutions are completely tailored to the exact needs and requirements of your business and users. When compared against an off-the-shelf product, it's the difference between putting on a suit straight off the rack or a bespoke Saville Row number stitched just for you.
This level of customisation can be a significant benefit to businesses where technology and IT systems underpin their operation, their ability to deliver for their clients or where it forms part of their Intellectual Property.
Why clients choose custom software: 
Bespoke software solutions means features and functionality that respond to the exact needs of your business.
This can result in improved productivity and user experience as inefficiencies are removed from your processes.
Custom software is fully flexible meaning it can scale, evolve and expand with your business.
Integrations can be fully customised across multiple systems and platforms for a seamless user journey.
Custom software allows for the development of your own Intellectual Property through new products, services or processes. 
We're tech agnostic
We recommend custom software is developed in the most appropriate language for the project. Our approach is to be language agnostic, instead focusing on the objectives of the project and evaluating the most appropriate solution.
We have a lot of expertise in .NET, Java, Python, Go, PHP and the standard HTML, CSS and JavaScript front-end technologies so we can also work effectively within a client's existing tech stacks.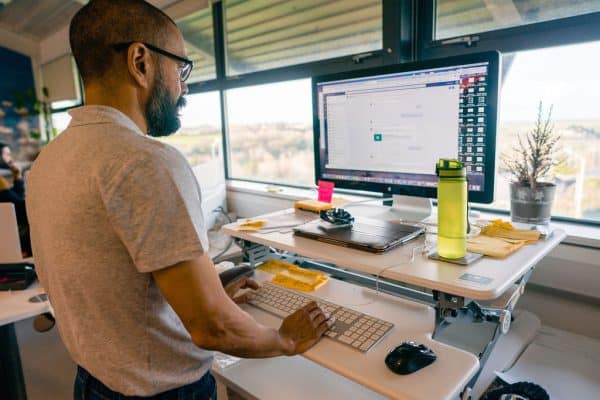 INSIGHT
Off-the-shelf products or bespoke software development – which would you choose?
Andy Roberts discusses why you don't need to pit bespoke development against off-the-shelf tools when you're choosing software.
Learn more
Book a call
Book a free consultation with one of our experts to discuss a software engineering solution for your business.